8.7 Some Popular Bird Photography Locations
We'll finish this chapter with a very brief listing of some popular birding hot-spots in the U.S. I've visited almost all of these sites myself and collected some fine images from most of them. Many of them are productive only during a particular season (such as during spring or fall migration). Visits to any of these sites should, ideally, be at least several days in length to account for the unpredictable nature of bird migration schedules and other sources of day-to-day variance in bird numbers.


8.7.1 Magee Marsh (Oak Harbor, OH)

This is my favorite birding location, period. It's on the shore of Lake Erie, across from Point Pelee, Ontario. Point Pelee is itself a very popular location for birders seeking migrating warblers in May. Whereas Point Pelee is very large and its birds spread out over a large area (or so I've heard), at Magee Marsh the birds are concentrated in a small area spanned by an extensive system of boardwalks. This means less walking with your heavy camera equipment, while seeing essentially the same birds as at Point Pelee. In fact, many of the birds at Point Pelee will have migrated through Magee Marsh before crossing the lake to Pelee, so visitors to Magee Marsh get to see them before the visitors at Pelee.



Fig. 8.7.1 : Me photographing warblers on the boardwalk at Magee Marsh
(now called Magee Marsh) in Ohio, on the shore of Lake Erie. I'd rather be
here than any other place in the world.


The truly wonderful thing about Magee Marsh is that you can see warblers at extremely close range, and at eye-level. When on the boardwalk I typically use a 400mm lens, since anything longer tends to be overkill. This is in contrast to other locations where I've tried to photograph warblers high up in the trees, requiring the use of very large focal lengths (i.e., 800 or even 1200mm).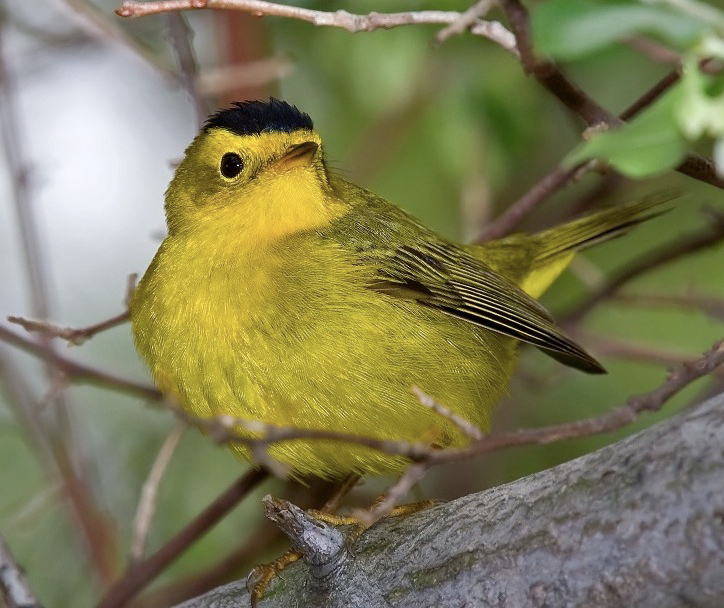 Fig. 8.7.2 : Wilson
'
s warbler at Magee Marsh.
For some reason—possibly because they're more concerned with collecting calories in preparation for their long flight over Lake Erie—the birds migrating through Magee Marsh seem to be much more approachable than in most other places. I've had warblers perch on a branch fourteen inches from my nose and take no notice of me whatsoever. Not every day at Magee Marsh is equally productive, since daily bird counts there are a function of migration activity. Also, the off-season at this location is reportedly quite dead.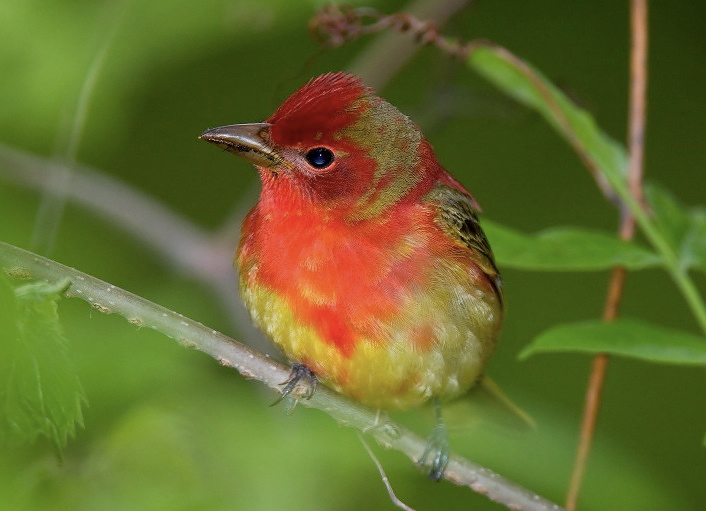 Fig. 8.7.3 : Juvenile summer tanager at Magee Marsh.

One of the great things about Magee Marsh (which was recently renamed from Crane Creek) is that the community of photographers that gather there year after year are all very friendly; I've made more birding friends at Magee Marsh than anywhere else. Parking is more than adequate, restrooms are available (primarily porta-johns), and there are two nature centers. The best time to visit is in May, especially during the second week. You can find extensive information about the site and advice in planning a trip to Magee at the nonprofit web site http://www.MageeMarsh.org.



8.7.2 Conowingo Dam (Aberdeen, MD)
There are a number of locations in the U.S. reputed to be good for photographing bald eagles. Several sites in Alaska and along the Mississippi river are among them. For those living in the mid-Atlantic region of the U.S., a convenient destination for shooting eagles is Conowingo Dam, which is just a bit north and east of Baltimore (a little over an hour from Washington D.C. by car).
In late fall and winter, large numbers of bald eagles congregate at the dam to feed on the fish that pass through the dam's turbines. Some of the eagles will allow you to get quite close. Flight shots as well as photos of perched birds (especially those feeding on fish) are readily captured by those with reasonably long focal lengths (400mm+) and a willingness to put in a modicum of effort and time.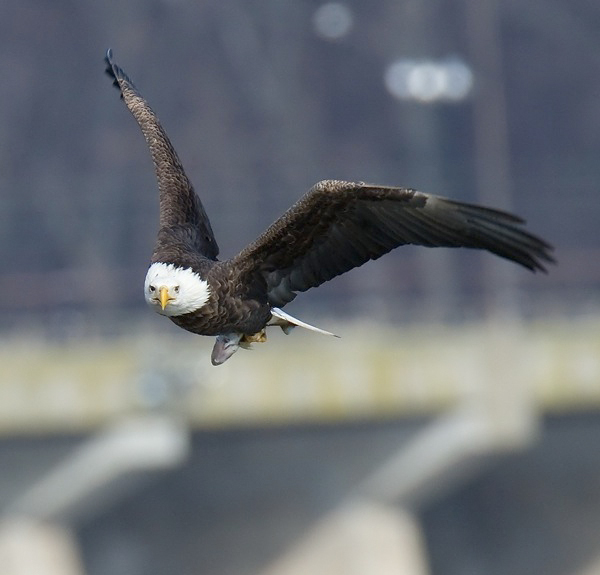 Fig. 8.7.4 : Bald eagle at Conowingo Dam, near Baltimore, MD.

Just like at Magee Marsh, Conowingo is a popular destination for photographers, and I've made a number of friends there. The site is small, and on slow days photographers spend a lot of time interacting and sharing advice on getting better shots of the birds. I've learned much of what I know about bird photography from the other photographers at Conowingo.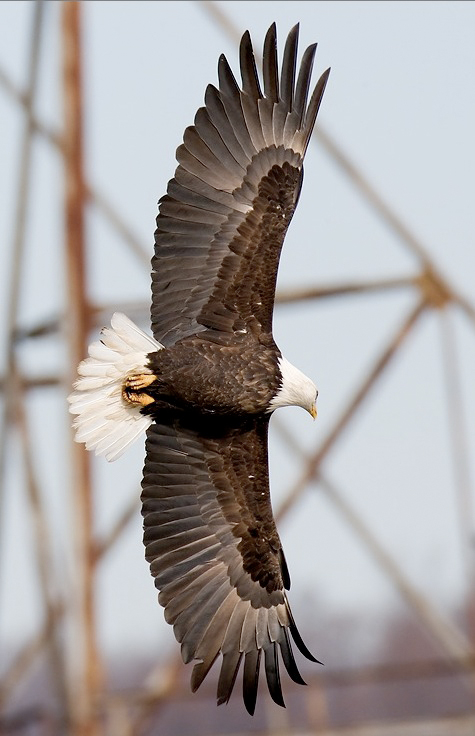 Fig. 8.7.5 : Some of the backgrounds at Conowingo do feature man-made
objects, but rest assured that it's possible to get natural backgrounds there
too.


The ideal time to visit Conowingo is between Thanksgiving and Christmas. There's no entry fee, and parking is more than adequate. There are heated restrooms on site. There's a convenience store close by, if you need batteries or caffeine.



8.7.3 Wild Bird Rehabilitation Center (Tavernier, FL)

Out of the many, many thousands of bird photos I've taken over the years, my absolute favorite image was taken at the Wild Bird Center in the Florida keys. Almost all of the birds that I've photographed there are wild, free-ranging birds that come to the center in the afternoon for the free fish that the workers at the center throw out to them.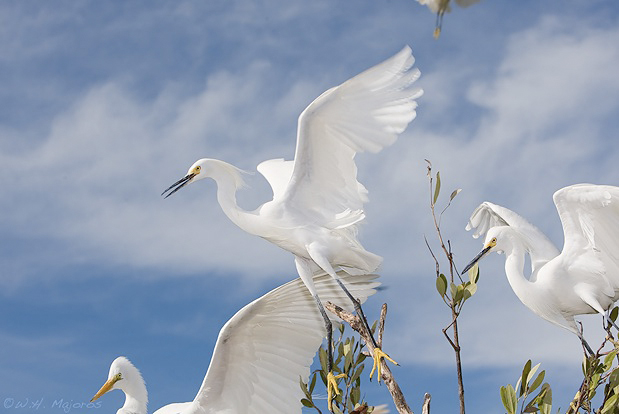 Fig. 8.7.6 : My favorite bird photo: three wild egrets at the Wild Bird Rehabilitation Center
in Tavernier, FL (in the keys just off the southernmost tip of Florida). There really is
something special about doing bird photography in Florida.


The center is a rehabilitation facility for injured birds, so they do have some captive birds in cages, but the real attraction is the ability to shoot wild birds such as pelicans and egrets at close range. There are many natural perches that the birds come to in preparation for feeding time, which is at 3:30pm. There's a boardwalk that gets you close to these natural perches, so you can stake out a good location in advance of feeding time and then catch the birds in flight as they come in for the free food. An ideal lens for this site is a 70-200mm zoom. Flash extenders are generally not needed here.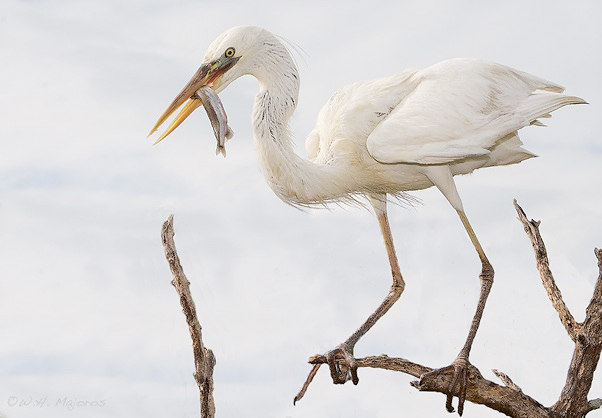 Fig. 8.7.7 : Another wild bird photographed at the Wild Bird Rehab Center in the Florida
keys. It's the only great white heron I've ever seen, and it was so close it could probably
have poked my eye out with its beak.

The center is just southeast of Everglades National Park, so it's possible to hit both locations in a single day. Note that parking space is

extremely

limited, so get there early. There's no entry fee, but please give a generous donation—for the sake of the birds.

8.7.4 Anhinga Trail (Everglades, FL)

The Anhinga Trail, in Everglades National Park, is a famous destination for bird photographers. I was there at the end of February, and found that while there were certainly a number of very tame birds present, getting shots of the birds without excessively busy backgrounds (mostly sticks and leaves) was difficult. You're largely constrained to shooting from a boardwalk, so getting low angles is difficult (though you wouldn't want to lie on your belly here, anyway, because of the many gators...). Parking, restrooms, and caffeine (soda) are all abundantly available.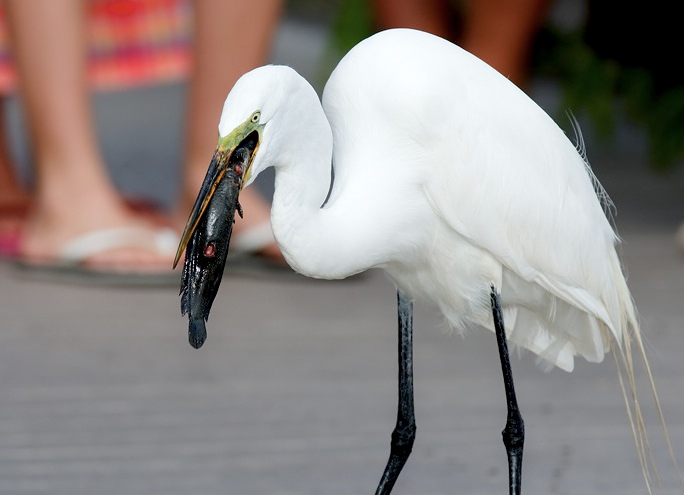 Fig. 8.7.8 : The famed Anhinga Trail in the Everglades definitely has some highly approachable birds.





8.7.5 Eco Pond (Everglades, FL)

Eco Pond is a tiny pond in Everglades National Park, close to the much larger site called Flamingo. It's close to the very end of the main road that passes through the park from the eastern entrance. I visited the site in late February, and though there weren't many birds, I was very happy to be able to crawl up to the edge of the pond on my belly and shoot from a low angle. When the sun is setting you can get some very nice colors reflecting in the water. The birds weren't exactly tame, but they allowed me to get quite close on my belly. Very few other photographers showed up during the two afternoons that I spent there. There's very little parking space, and no restrooms (though restrooms are close by at the picnic area just down the road).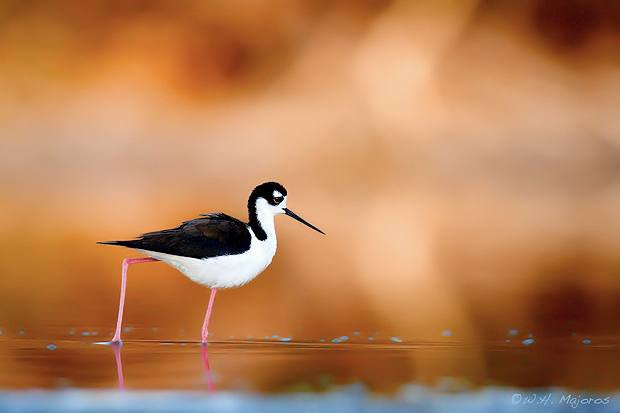 Fig. 8.7.9 : Black-necked stilt at Eco Pond, in the Everglades.
Though it's not terribly popular and there weren't many birds,
I was amazed at the background colors at this site around sunset.




8.7.6 Flamingo (Everglades, FL)

Although there aren't any flamingos there, Flamingo (in Everyglades National Park) is a great place to photograph ospreys. There are several osprey nests at the site (there was one on the roof of the visitors' center when I was there), and the birds allow you to get quite close. The site is near the very end of the main road that passes through the Everglades from the eastern entrance. The osprey chicks hatch around January 1st, and fledge in late February or early March. There's plenty of parking space, and the rangers are very helpful in terms of locating the nests.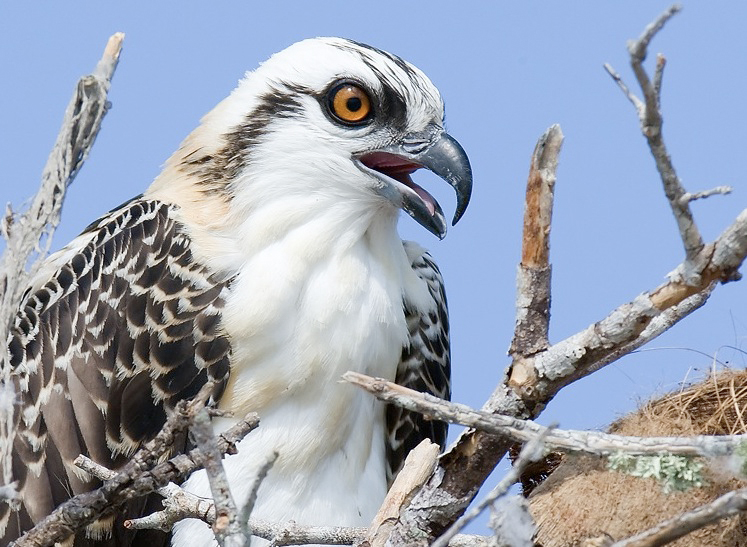 Fig. 8.7.10 : Some of the ospreys at Flamingo are highly approachable. This fledgeling
was hatched on New Year's Day, and fledged just a few hours before I arrived. The
park rangers at Flamingo were very helpful in providing information about the birds.



8.7.7 Cape Coral (FL)

Cape Coral is a city on the western side of peninsular Florida, where burrowing owls nest in vacant lots in housing developments. Many of their nests are demarcated with PVC piping and are sometimes taped off to keep people from getting too close (though getting close enough for photography is no problem). Local birders can often give you leads on current locations of active nests. I spent a total of about three hours searching for nests in the vicinity of the city library, the area around city hall, and a motorbike park, and found only one nest at which the birds were visible (this was in early March, during the day). More detailed information on active nest sites can be obtained by purchasing Arthur Morris' guide to birding in southwest Florida. You can also download a nest locator map published by the city of Cape Coral here.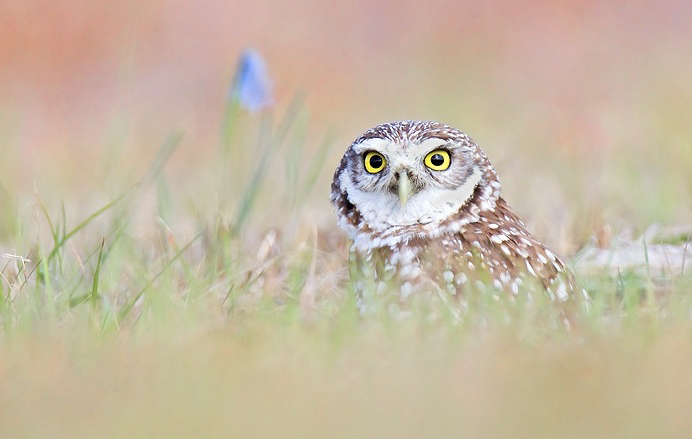 Fig. 8.7.11 : Though many burrowing owls nest in Cape Coral, finding an active nest and
getting photos of the birds can be difficult. However, the potential rewards are certainly worth
the effort. This species can be found at a number of sites throughout the state, such as on
Marco Island to the south. There are also some good places to photograph this species in
California, such as at the Wildhorse golf course in Davis.

8.7.8 Sanibel Island (FL)

The attraction of Sanibel Island was, traditionally, the national wildlife refuge located on the island (called

Ding Darling NWR

). The word among Florida birders is that the refuge has changed drastically over the years, resulting in fewer opportunities for close-up bird photography. I paid the fee to get in, drove through once, and didn't take a single photo.
However, at the eastern end of the island is a pier for fishermen that I found to be very productive in early March. The numbers of birds were small, but I was happy to shoot pelicans diving into the water at close range (see the photo below), snowy egrets fighting over fish scraps on the pier, and terns silhouetted against a beautiful sunset. I enjoyed it so much I came back the following afternoon, despite being sick with a horrendous cold and a splitting headache. Note that feeding the birds at the pier is illegal (by city ordinance). Parking is obscenely expensive. There are restrooms. There are also lots and lots of people. Traffic is generally bumper-to-bumper the whole way out to the island, so leave lots of extra time for the drive.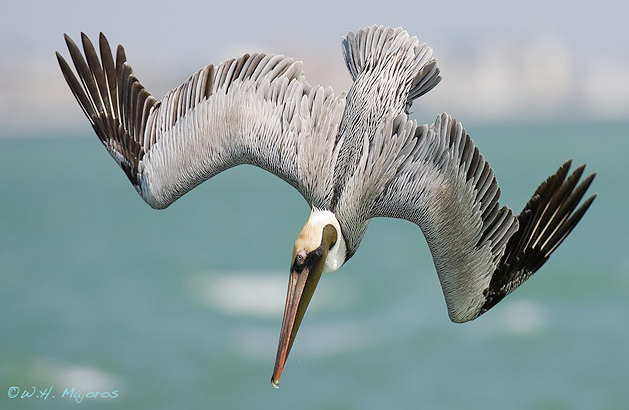 Fig. 8.7.12 : Pelican diving just offshore at Sanibel Island.





8.7.9 Fort Desoto (FL)

Fort Desoto is a renowned bird photography destination. I visited this site in mid-March, and was unfortunate enough to experience an extreme lull in the bird activity; other photographers approached me and asked
"
Where did all the birds go?
"
However, there were enough birds to satisfy me for two afternoons, including osystercatchers (see photo below), reddish egrets, mergansers, terns, laughing gulls, night herons, and others. Given how productive this place can be on a

bad

day, I can only assume it must be a veritable birding paradise on a

good

day. The park is quite large. I recommend starting with the lagoons at the western end of the island. Parking is no problem, and there's hot food and restrooms available too. Get there early, before the crowds—car traffic isn't a problem, but in nice weather people swarm all over the beach and scare the birds away.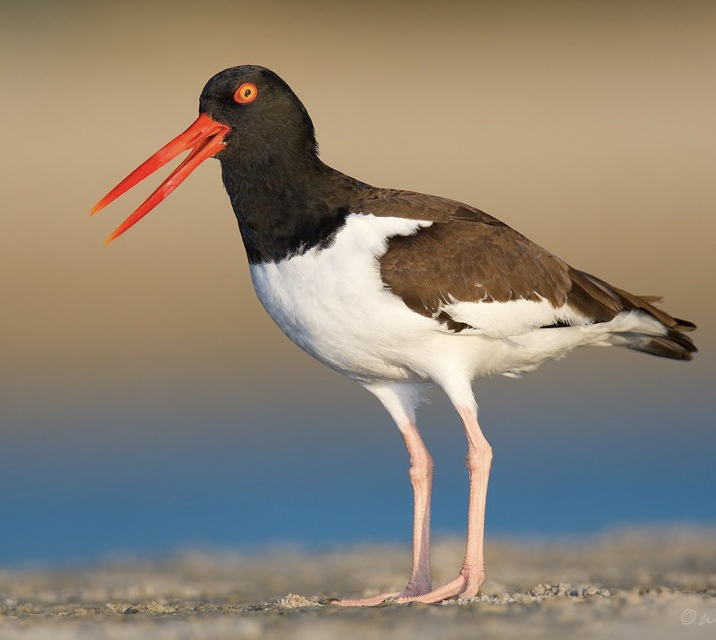 Fig. 8.7.13 : Oystercatcher at Fort Desoto.


8.7.10 Venice Rookery (FL)

The Venice Rookery is a communal nesting site used by herons, egrets, and anhingas (and probably other birds too) in a very, very tiny park in the town of Venice, FL. The rookery is located on a tiny island in a tiny pond that takes up the majority of this extremely tiny park. It's a world-famous birding destination, thanks to publicity from such great nature photographers as Art Morris and others. In late winter and early spring you can get photos of the nesting birds constructing their nests, courting, mating, raising their young, and engaging in various other behaviors. It's a good place for flight shots, since the birds are constantly coming and going. There are often nice color reflections in the water, and I've even got photos of warblers there at extremely close range. There's no entry fee, but usually ample parking. The restroom isn't always open, but there's a convenience store very close by
.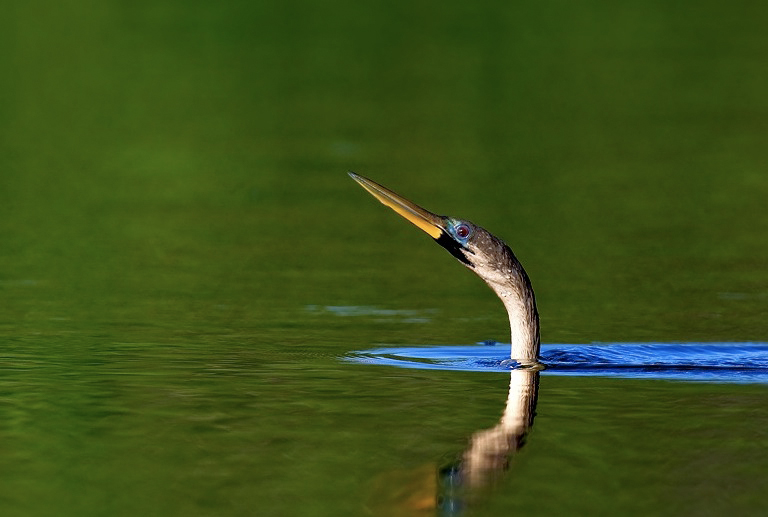 Fig. 8.7.14 : Anhinga
"
periscoping
"
in the pond at the famed Venice Rookery.
The rookery provides photographic opportunities for a number of different species.




8.7.11 Little Estero Lagoon (FL)

Yet another site popularized by legendary bird photographer Arthur Morris is a location known as Little Estero Lagoon. It's located very inconveniently behind a hotel in Fort Myers Beach, but can be a great place to shoot herons and egrets. The actual lagoon seems to have become disconnected from the ocean by shifting sandbars, but the tidepools near the lagoon still trap fish at low tide, which the birds (sometimes) gather in moderate-to-large numbers to feast on. I was there two days in March. On the first day there was much activity and it was extremely productive for me. On the second day the numbers of birds were much lower, for no apparent reason. This site may therefore be hit-or-miss. Parking and getting to the site is an enormous pain, and the beach is well-used by guests of the local resorts
. Directions can be obtained by purchasing Arthur Morris' guide to southwest Florida.



Fig. 8.7.15 : Getting to the Little Estero Lagoon can be both annoyingly difficult
and stupendously rewarding. Though I didn't make use of it here, there's a bait
shop right across the street (behind the boat rental) that sells frozen sardines.



8.7.12 Gatorland (FL)

In March, Gatorland in Orlando, FL can be an

extremely

productive site for bird photography. Although the entry fee is quite expensive (especially if you pay for the photography package, which gets you in early and lets you stay late), I found it to be extremely worthwhile. The owner personally joins in with the photographers and provides information and hints about getting good lighting angles; he helped me get the spoonbill photos that I was very desperate to get. Though the gators at Gatorland are captive animals, the birds that come to nest there are entirely wild and free-ranging. You can get extremely close to these birds, and in their breeding plumages they can be exquisitely beautiful. When I visited in March the birds were in breeding plumage and many had chicks in the nest (see the photo below). You have to shoot from a boardwalk, but that's not much of a problem. There was ample parking, clean restrooms, and the crowds never became unbearable (surprisingly).

Update: I've received word that changes in management have impacted the birding at this location; photography passes are apparently no longer available. You may instead want to visit the St. Augustine Alligator Farm, which I'm told is as good as Gatorland in every respect.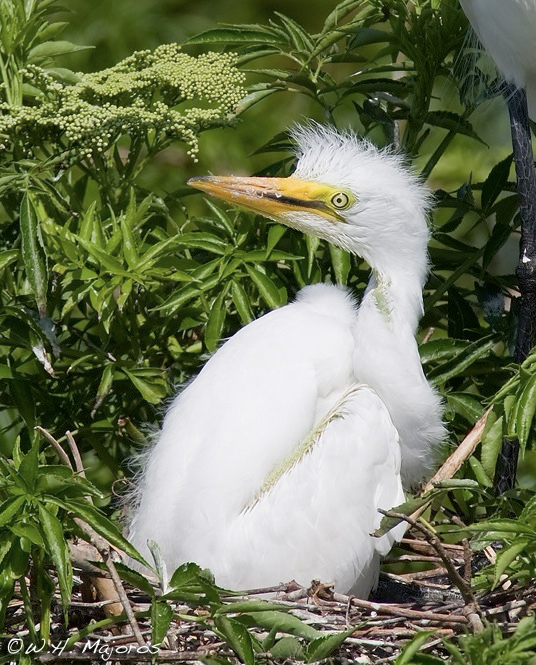 Fig. 8.7.16 : Baby great egret at Gatorland. Gatorland in mid-March
can be extremely productive. Despite the expensive admission fee, I
highly recommend visiting Gatorland in early spring. Tell them I sent you.




8.7.13 Huntington Beach State Park (SC)

South of Myrtle Beach, in South Carolina, is a wonderful state park called Huntington Beach. I've seen herons, egrets, falcons, eagles, storks, terns, ospreys, and various shorebirds (and other birds) here in winter. The most productive parts of the park are the causeway (just as you enter the park) and the jetty, which is a mile-or-so hike up the beach. Walking up to the jetty with heavy equipment is quite a chore (especially in hot weather), and isn't always terribly rewarding, though sometimes it's very rewarding indeed. The causeway and the piers and boardwalks near it are always good. In the summer, painted buntings come to the feeder at the nature center. There are certainly slow days at HBSP, but given all the birds I've seen over the years at this site, I have to consider it one of the very best birding sites I've ever been to.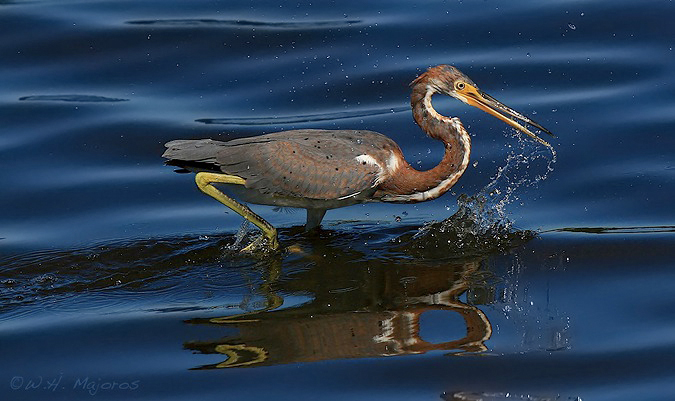 Fig. 8.7.17 : Though not world-renowned, Huntington Beach State Park in SC can be a
truly wonderful place for bird photography in fall and winter. In some ways it's like a
Chincoteague for the Carolinas.




8.7.14 La Jolla Cliffs (CA)

The cliffs outside the city of La Jolla, CA are famous for the highly photogenic pelicans that loiter (and occasionally hunt) there. I obtained a number of very nice shots there one morning using a 400mm lens. In addition, there are often seals that come up onto the beach, though public access to the beach is sometimes restricted, so getting decent photos of them can be difficult (I was lucky enough to have one of my seal photos from this site chosen for use in an online city guide).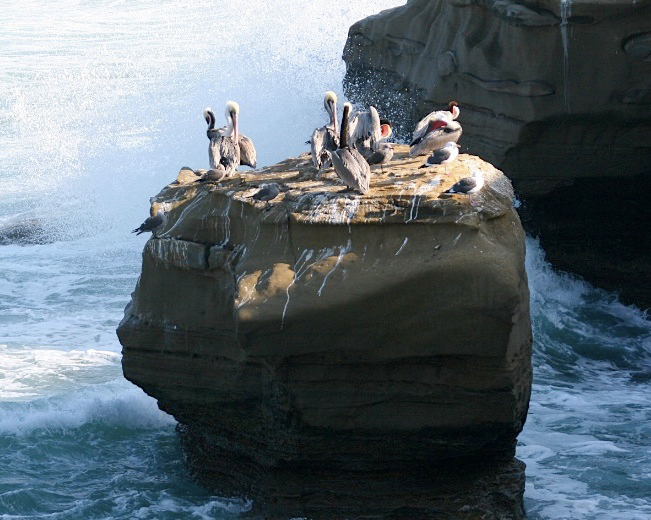 Fig. 8.7.18 : A small promontory at the La Jolla Cliffs.

Note that access to the cliffs may be more restricted now than it was during my visit (in 2006). Though I haven't followed the issue closely, there appears to have been some controversy that resulted in partial or total closure of the site from the public, though I don't know the current status of this.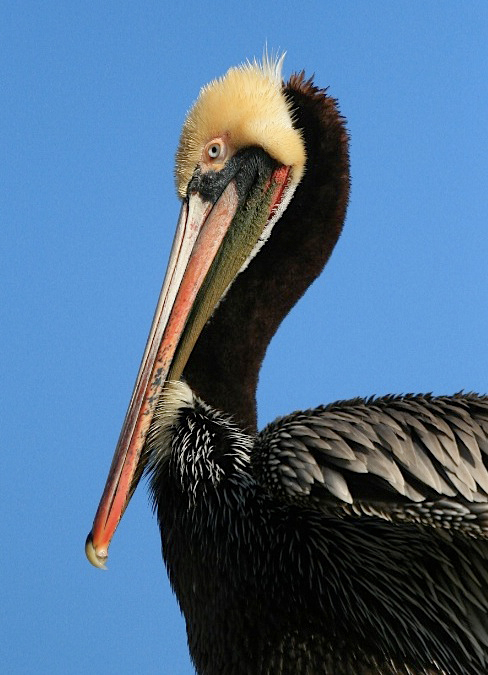 Fig. 8.7.19 : Pelican at the La Jolla Cliffs.




8.7.15 San Diego Zoo (CA)

Zoos can be truly wonderful places for bird photography, and not only for beginners. Some of my favorite images were those that I took in the local zoo. The world-famous San Diego Zoo is, of course, a cut above most local zoos, and it can indeed be a wonderful place to take
"
wildlife
"
photos. Many of the exhibits feature enough natural scenery that you can often crop out or easily erase (in postprocess) any man-made objects that would mar the photo.


Fig. 8.7.20 : The San Diego zoo is a great place to photograph birds and other
animals—as long as you don't mind relinquishing commercial rights to your photos.


There is, unfortunately, one highly noteworthy drawback to photographing in the San Diego Zoo, and that's the zoo's ban on commercial use of any photos taken within the zoo. That means that the sale of prints or publication of photos in birding magazines that were taken at the zoo would (I assume) be prohibited. Nevertheless, a trip to the San Diego Zoo is almost guaranteed to be a highly enjoyable experience for any wildlife enthusiast, and can be an especially good way for new photographers to jump-start their portfolio.


8.7.16 San Diego Wild Animal Park (CA)

Like the San Diego Zoo, the San Diego Wild Animal Park (SDWAP) is a truly wonderful place to visit and to photograph exotic animals. Like the San Diego Zoo, the SDWAP bans all commercial uses of your photos taken at the SDWAP. However, just the enjoyment of visiting this expansive park is worth the price of admission, and the photos you take there may give you some good ideas for other photographic endeavors. When I went, there was a discount package offered that included admission to the SDWAP and the SD Zoo.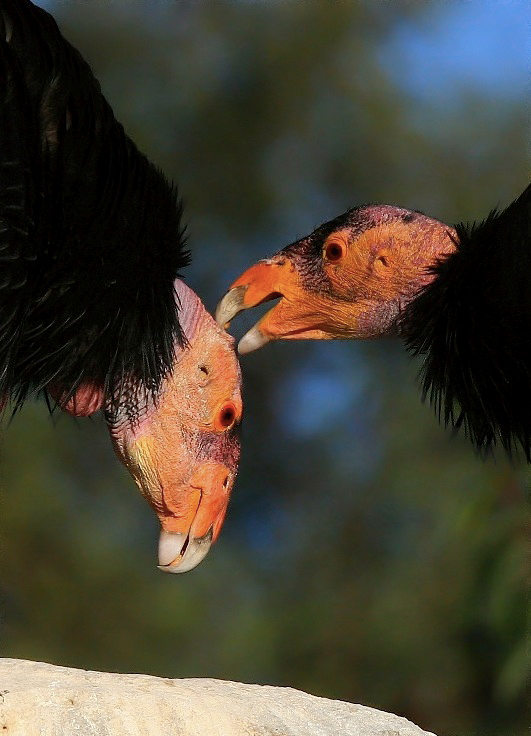 Fig. 8.7.21 : California Condors at the San Diego Wild Animal Park.

8.7.17 Chincoteague (VA)

For those living in the mid-Atlantic states (Maryland, Delaware, Virginia, North Carolina), a visit to Chincoteague National Wildlife Refuge can be a very worthwhile experience, during most times of the year. I've been there a number of times, and the experience is always different. One year (in autumn) there were several Merlins that permitted fairly close approach by automobile. Another year (in mid-summer) the shallow pools were literally packed with wading egrets and herons. I avoid the beach and stick to the two big loops, which after a certain time in the afternoon is opened to automobile traffic (think: using your car as a blind). There are always many nice people there, and it's not at all rare to see wild ponies in the park. Parking is adequate, there are restrooms, and there's a very reasonable admission fee. Unfortunately, pets aren't allowed, even if they stay in your car.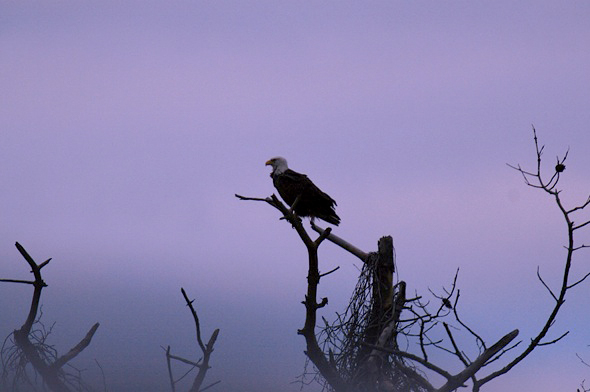 Fig. 8.7.22 : Bald eagle at Chincoteague. I see something new every time I come here.

8.7.18 C&O Canal (Washington, D.C.)

I began my birding career along the Potomac river in MD/VA/DC, and as such I have many, many fond memories of avian encounters there. The C&O Canal, which runs along much of the length of the Potomac river, passes through some ideal habitat for various species of birds including prothonotary warblers (see photo below), barred owls, bald eagles, great blue herons, and many others. For those living in the MD/VA/DC region, the various parks along the length of the C&O Canal are worth visiting at any time of year.


Fig. 8.7.23 : For residents of Washington D.C. and its extensive suburbs, the
C&O Canal (also known somewhat unofficially as Great Falls, on the Maryland
side) can be a truly wonderful place for birdwatching year-round. Bald eagles,
barred owls, prothonotary warblers, and great blue herons are just some of the
many species I've seen there over the past fifteen years.




8.7.19 Monticello Park (Alexandria, VA)

A tiny community park not far from
"
old town
"
Alexandria, VA is known among locals as a favorite hotspot for warbler-watching. The two times I visited the park were both slow days, so I didn't get many good photos, though I think the site has great potential. Many of the birds that were present on those days were fairly high up in the trees, but with some patience you can find subjects lower down. Local photographers who frequent this location will tell you that they've harvested some truly wonderful warbler photos from this site over the years.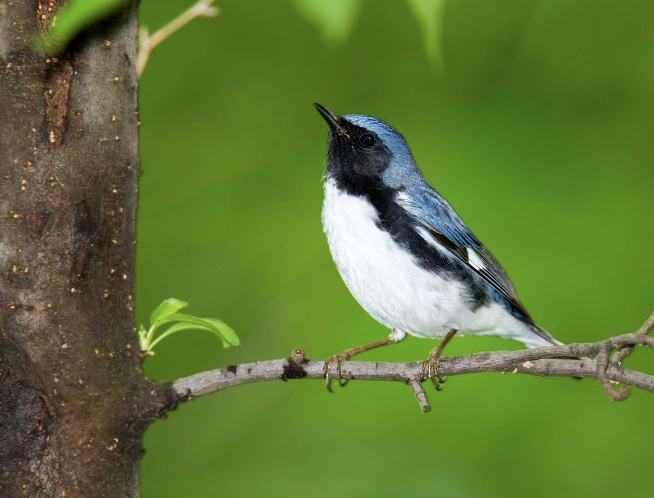 Fig. 8.7.24 : Black-throated blue warbler at Monticello Park in Alexandria, VA
(just outside Washington, D.C.)


I will say that visiting Monticello has always been a pleasant experience for me. The people are extremely friendly, and the atmosphere always upbeat. If you strike out here you can easily get to Huntley Meadows in time to spend a pleasant afternoon there.


8.7.20 Yolo Bypass Wildlife Area (Davis/Sacramento, CA)

Outside the city of Sacramento, CA, on the highway leading toward Davis, is a seasonal wetland that in some years can be veritable wonderland for birders in early summer. The site, which is quite large, consists entirely of dirt roads winding among seasonal ponds and canals, where a variety of waterbirds can be found, including stilts, avocets, pheasants, pelicans, and many shorebirds. There's no entry fee. Because you can drive through the entire park, you can use your car as a photo-blind. The productivity of this site can change from year to year, however. The year I went, massive spring rains resulted in lots of good habitat by early June. The following year there was no rain, and probably very few birds as a result.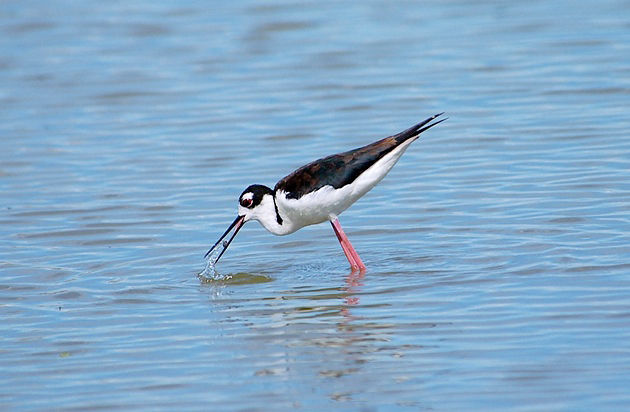 Fig. 8.7.25 : Black-necked stilt at the Yolo Bypass Wildlife Area, just outside Sacramento, CA.
Even though the image quality is quite poor (it was taken with a 6MP Nikon camera
attached to a zoom lens and a cheap 2
×
teleconverter), I cherish this photo for the very
fond memories it evokes of birding at the Yolo Bypass area in 2006. My return visit in
2010 was at the wrong time of year (autumn).


If you do go to this site, consider also stopping by the Wildhorse Golf Course in Davis to see the burrowing owls that nest there. There's a paved trail that starts in the nearby housing development and runs along the outside of the golf course; the owls nest just outside the golf course, and you can get quite close. You can also see meadowlarks and a number of other desirable species there as well.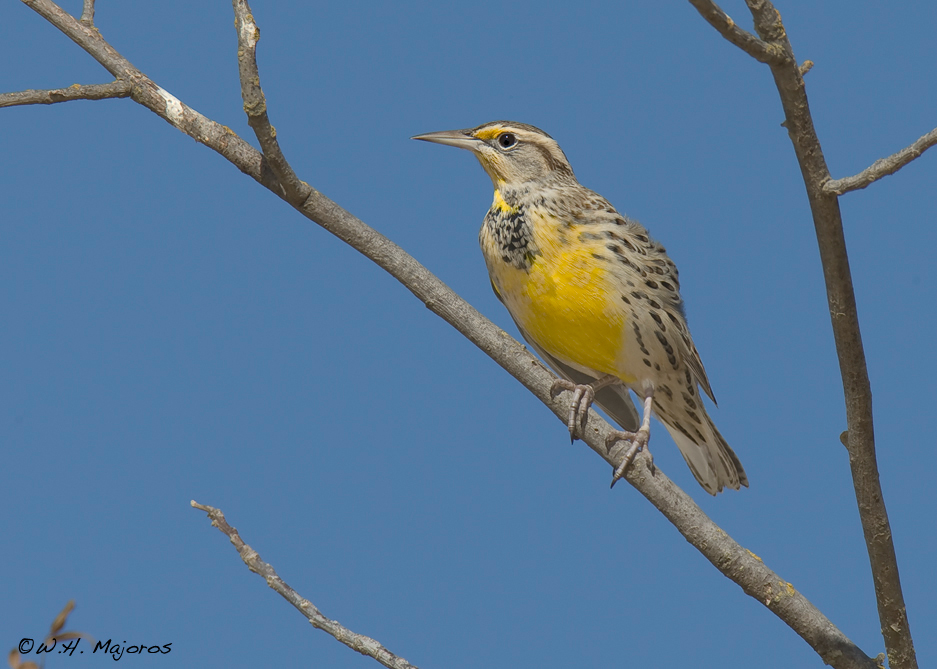 Fig. 8.7.26 : Western Meadowlark at the Wildhorse Golf Course.


8.7.21 Mission Bay (San Diego, CA)

I've been to this site only once, and was not overwhelmed by the number of birds (in winter), but have heard from others that it can be very productive. The park largely consists of a one-way loop that occasionally encounters water. The shorebirds are the attraction here. Though they're not especially approachable, the species diversity made the brief visit worthwhile for me—especially since I saw my first-ever

long-billed curlew

there.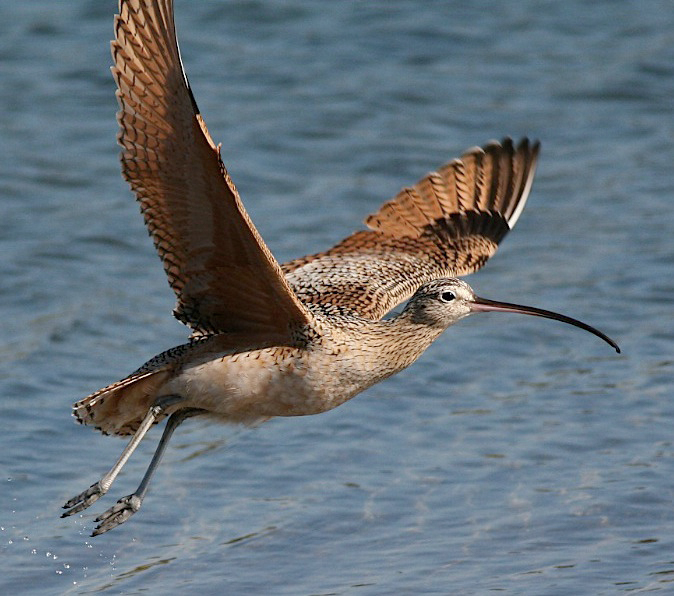 Fig. 8.7.26 : Long-billed curlew at Mission Bay in San Diego.
This was a life-bird for me—and it's still the only one I've ever seen.



8.7.22 Merritt Island (FL)

Although most birding hotspots in Florida appear to be situated along the western edge of the state (or at the southermost tip), there are at least a few promising sites on the east coast. One is

Merritt Island National Wildlife Refuge

, which is only an hour or two from Orlando (by car). I visited in mid-March and saw almost nothing other than a few scrub jays (see photo below) and a couple of very skittish roseate spoonbills. However, other photographers that I had met elsewhere in the state just a few weeks earlier said they had seen black-necked stilts and American avocets, so the place may simply vary quite a bit from day to day or week to week. There was no entry fee, ample parking, and lots of long, dusty, dirt roads.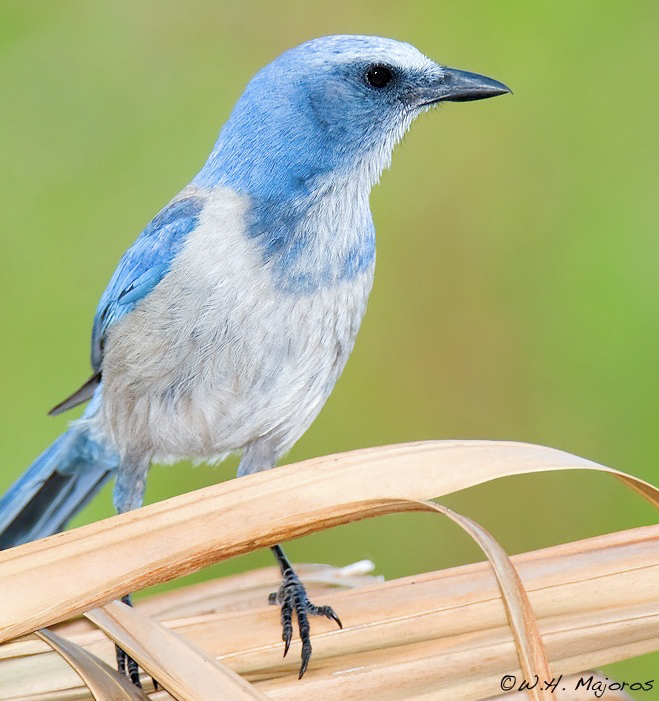 Fig. 8.7.27 : Endangered Florida scrub jay on Merritt Island.
These birds are notoriously approachable. Although I wasn't
so lucky, other birders I met on my trip told me that the jays
had actually perched on their (the birders') heads!



8.7.23 Bombay Hook (DE)

Bombay Hook NWR, on the Delaware Bay, is in some ways like a mini-Chincoteague. There are shallow pools that in summer and fall can turn into mud flats that may attract shorebirds. In the winter many thousands of snow geese can congregate in the pools, and produce breathtaking scenes when they take to the air

en masse

. In winter, northern harriers patrol the marsh. The three loops are most often driven by car, so you can use your car as a blind, or get out and shoot at the edge of the pool. There's an observation tower, and bald eagles are often spotted. There is an entry fee. Pets are, I believe, permitted in your car. Note that hunting sometimes takes place at this site.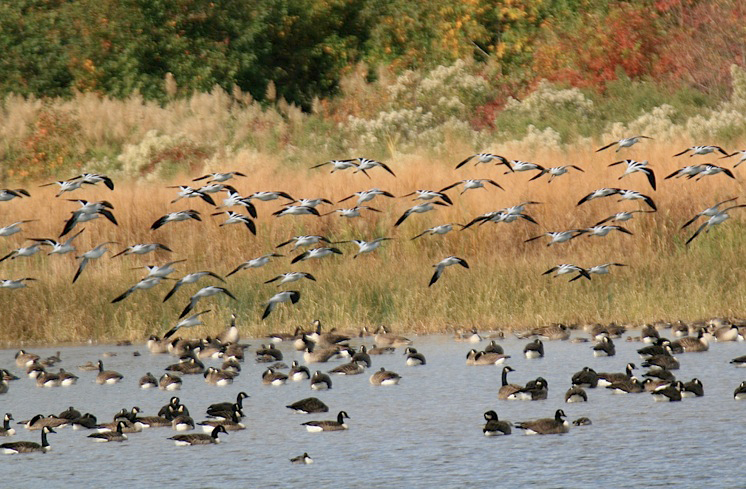 Fig. 8.7.28 : American avocets and Canada geese at Bombay Hook NWR in Delaware.





8.7.24 Huntley Meadows (VA)

Nestled within the insanely overpopulated Virginia suburbs of Washington, DC is a delightfully pleasant nature preserve called

Huntley Meadows

. Though there are forest habitats within the park that attract a number of species in spring, including numerous warblers, the main attraction at this park is the marsh. A wide boardwalk spans the marsh, and often provides close views of various types of wildlife, from foxes to turtles and snakes, to geese, blackbirds, and common yellowthroats. In the mornings on the weekend the place is extremely popular with birders (and occasionally photographers), while in the afternoon the general public shows up (meaning: joggers, kids, mothers with strollers, etc.). I see something different every time I visit Huntley Meadows, and I have many, many highly cherished memories of birding here. It is truly a special place. It definitely has its slow days, but if you try hard enough you can always find some interesting creature to observe in the marsh, and the woods are always pleasant for a leisurely stroll.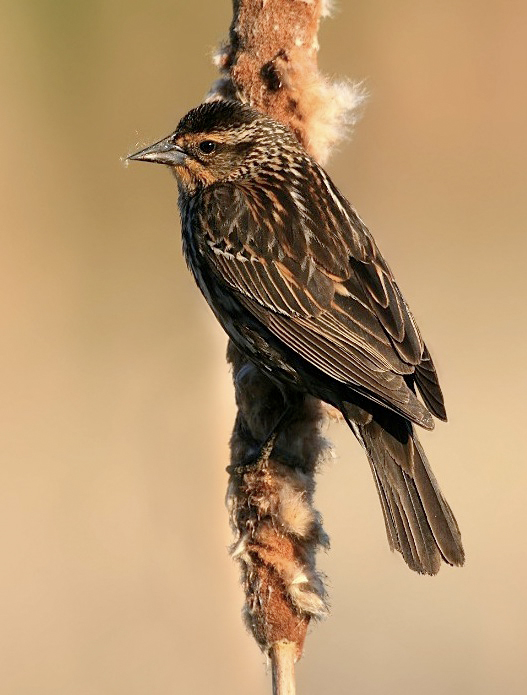 Fig. 8.7.29 : Female red-winged blackbird at Huntley Meadows.
I have many, many fond memories of birding at this location.




8.7.25 Cape May (NJ)

Cape May, NJ is a legendary birding destination. I've been there exactly twice—the first time as a birder and the second time as a bird photographer—and enjoyed myself both times. Out on the beach I was lucky enough to capture photos of the endangered piping plovers mating. During the rest of my photography trip (in early May) I harvested relatively few good bird photos, and indeed, I
'
ve heard it said that Cape May is better for

seeing

birds than

photographing

them. However, outside of Cape May proper there are a number of other promising birding sites. One of these is

Belleplain State Forest

, where I snapped the shot of the black-and-white warbler pictured below. The latter site harboured quite a number of warblers, and though most were high in the trees, a few came down to a stream at a bridge where a crowd of birders congregated for an hour or two, and where I snapped a few more shots of spring migrants. Another nearby site which is sometimes worth visiting is

Jake's Landing

, where I was happy to photograph ospreys, terns, willets, and several species of sparrow.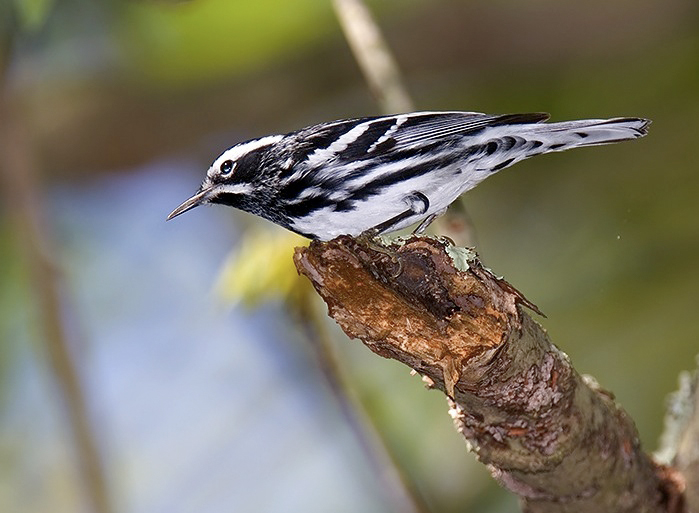 Fig. 8.7.30 : Black-and-white warbler at Belleplain State Forest, near Cape May.
Within Cape May itself, I found the areas around the lighthouse to be fairly unproductive during my week-long visit, though

Higbee Beach

, just a short drive from the lighthouse, did harbour some warblers and vireos, such as the white-eyed vireo shown below.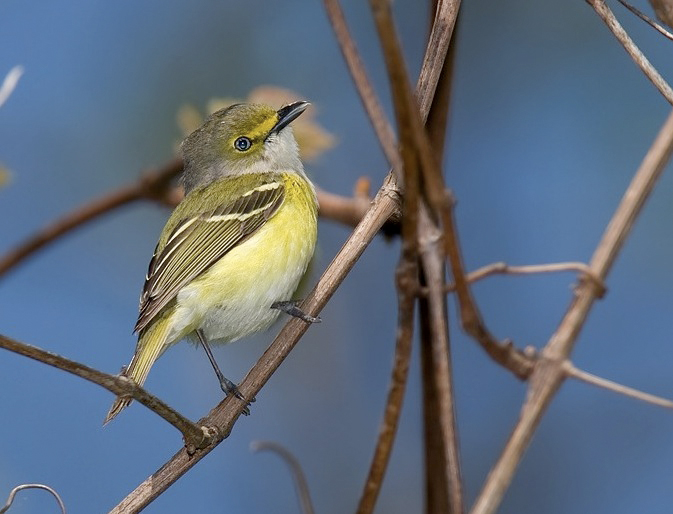 Fig. 8.7.31 : White-eyed vireo at Higbee Beach in Cape May.




8.7.26 Little Bennett Regional Park (MD)

Though it's by no means a world-renowned birding destination, I lived near Little Bennett Regional Park for about eight years, and over the course of my daily morning visits I had many, many enjoyable bird sightings, especially of warblers in spring. For those living in the MD/VA/DC region, Little Bennett is definitely worthwhile visiting in spring. For those not living in this area, I'll wager that many of you have local parks, or semi-local parks—which you may or may not be aware of—that could, over extended periods of time, prove highly productive to you, as this local park has to me. As a case in point, the bird shown below (a yellow-breasted chat) was photographed just by chance on the day that I returned from a 10-day trip to the warbler mecca that is Magee Marsh (section 8.7.1); though I never saw a yellow-breasted chat at Magee Marsh, I often saw them at this park near my home.*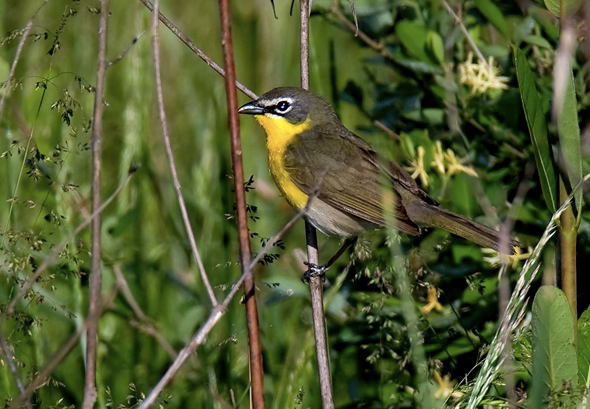 Fig. 8.7.32 : Yellow-breasted Chat at Little Bennett Regional Park in MD.


8.7.27 Hawk Mountain (PA)

Hawk Mountain in eastern Pennsylvania is a well-known location to see migrating raptors in autumn. On some days, observers can witness the passage of literally thousands of hawks. I've been there a number of times (prior to taking up photography), and have never had great luck there, though I've always enjoyed the experience of climbing up the mountain path and waiting for the occasional raptorial migrant to wing by. The association that maintains this site conducts scientific studies of birds, and occasionally gives presentations featuring live raptors. The potential for bird photography at this site is likely worth investigating, for those who live within a reasonable drive of the site.



8.7.28 Bosque del Apache (NM)

Boseque is one of the most celebrated bird photography sites in North America. Sadly, I've never been there myself. I have, however, seen the breathtaking photos taken by others who have been there, and can say that a trip to Bosque does appear to be very worthwhile. The main attraction seems to be the opportunity to photograph snow geese flocking in front of breathtaking sunsets, though a number of other quite desirable species such as sandhill cranes can be seen there as well.


8.7.29 Lake Mattamuskeet (NC)

Sometimes called
"
the Bosque del Apache of North Carolina
"
, Mattamuskeet Lake in eastern North Carolina is a well-known birding destination among birders in the southeast US. I've never been there, but have read reports of vast numbers of wintering waterfowl at these locations. Unfortunately, these waterfowl are hunted here, and much of the habitat is reportedly off-limits to non-hunters.



8.7.30 Palo Alto Baylands (CA)

Just a short drive from Stanford University is a wonderful park called the

Palo Alto Baylands

. You can see black-necked stilts and avocets here year-round, and in the summer you can get close views of the stilts and avocets foraging with their young. In the summer there are also many pelicans and terns, which are very nice to photograph in flight. In winter you can find ducks congregating in some of the pools
. I've also shot Clark's Grebes there.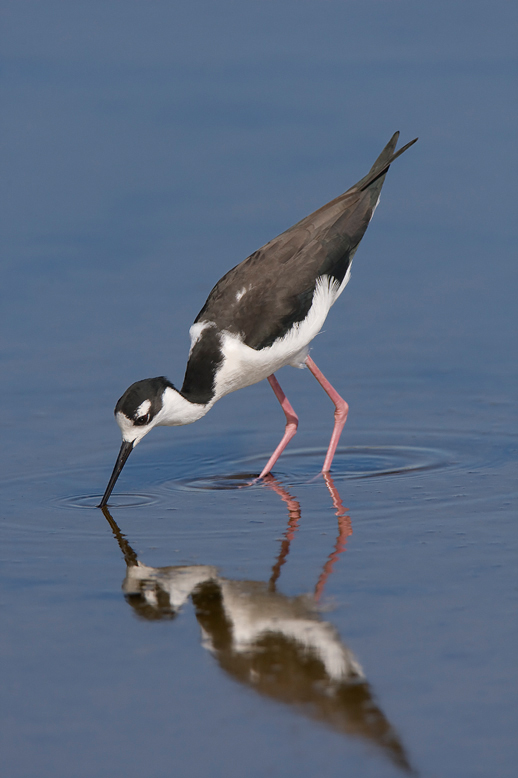 Fig. 8.7.33 : Black-necked stilt at the Palo Alto Baylands.



The baylands are a very enjoyable place to spend the day. It's very peaceful and scenic, and there are always birds. Whenever I go there I spend the entire day.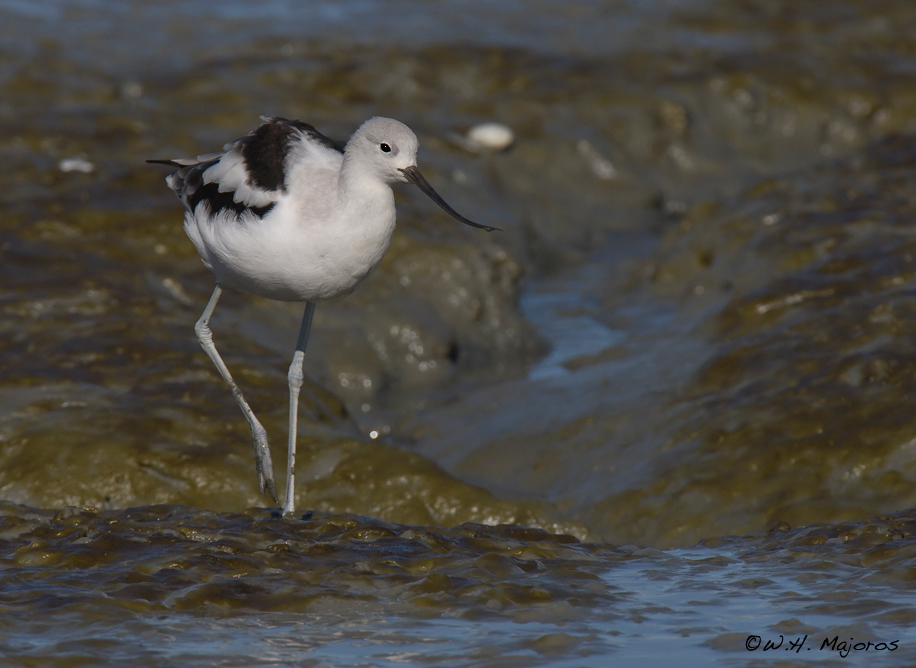 Fig. 8.7.34 : American avocet at the Palo Alto Baylands. The backgrounds can change
considerably at this site as the time comes and goes. I highly recommend visiting this
site if you ever get the chance. It holds a very special place in my heart.


8.7.31 Point Reyes National Seashore (CA)

A bit north of San Francisco is a well-known birding location called

Point Reyes

. I've never had exceptional luck there, but the park is very nice and there are definitely lots of interesting birds there. Unfortunately, the park is extremely large (spanned by many miles of roadway) and you can waste quite a lot of time just driving around between the many sites within the park looking for the hotspots. My favorite spot within the park is

Limantour

, where I had a wonderful time photographing the quails in the autumn of 2010.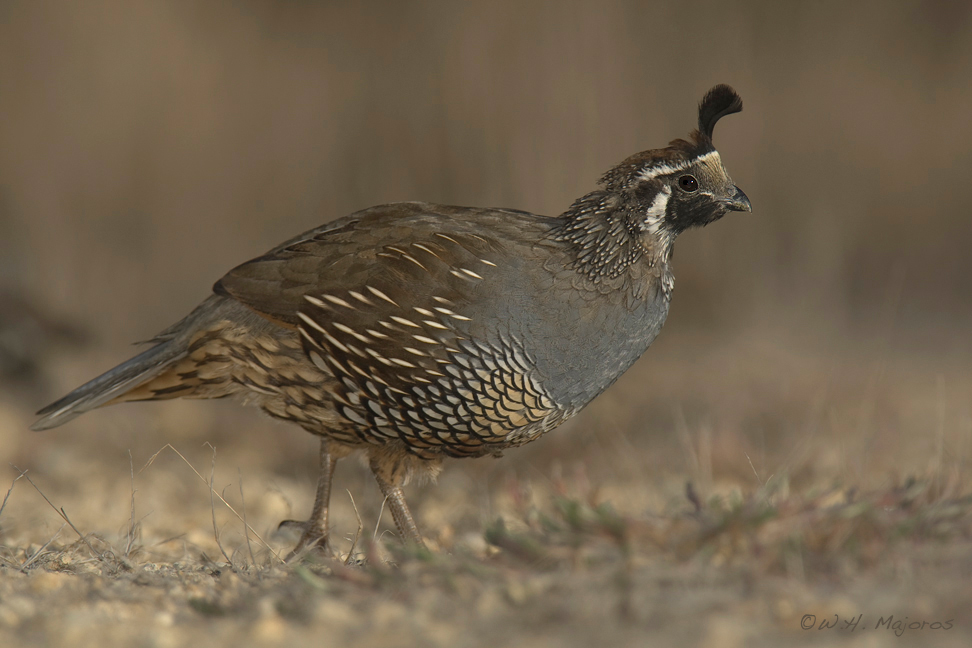 Fig. 8.7.35 : California quail at Limantour in Point Reyes. It's not always possible
to find the quail flocks, but if you do, it's very easy (with modest effort) to get great
photos of them at eye level by just lying on your belly in the middle of the trail and
waiting for them to approach you during their foraging route.


These small birds walk along the dirt trails among the scrub searching for tasty morsels, and if you move slowly and stay low they'll literally walk right up to you. I've had them come within 20 inches of me when lying on my belly in the middle of the trail. Other birds at this site include northern harriers and white-crowned sparrows, and probably other species I wasn't lucky enough to encounter on my three visits to date.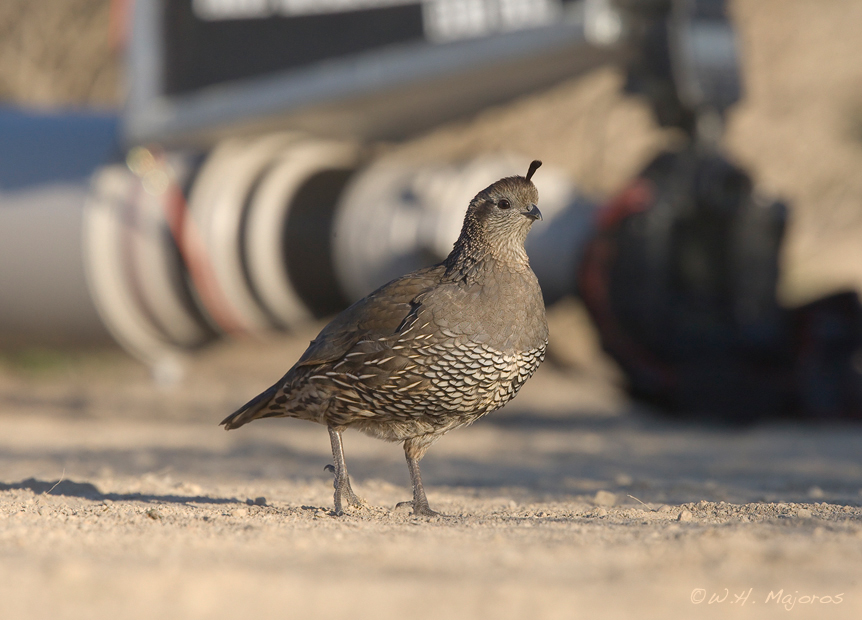 Fig. 8.7.36 : California quail in front of my big 600mm rig. The birds are quite
used to people and will readily approach you and your equipment if you move
slowly and don't make any threatening movements. A 400mm (or less) lens
should be all you need if you can position yourself on your belly in the
midst of their foraging route.


8.7.32 Wildhorse Golf Course in Davis (CA)

In the city of Davis, CA, is a golf course where burrowing owls nest along the periphery, and in the right season you can get great images of these adorable little owls. I was there in June of 2006 and again in October 2010. The summer trip was better; by October the young have apparently dispersed and the adults weren't terribly visible.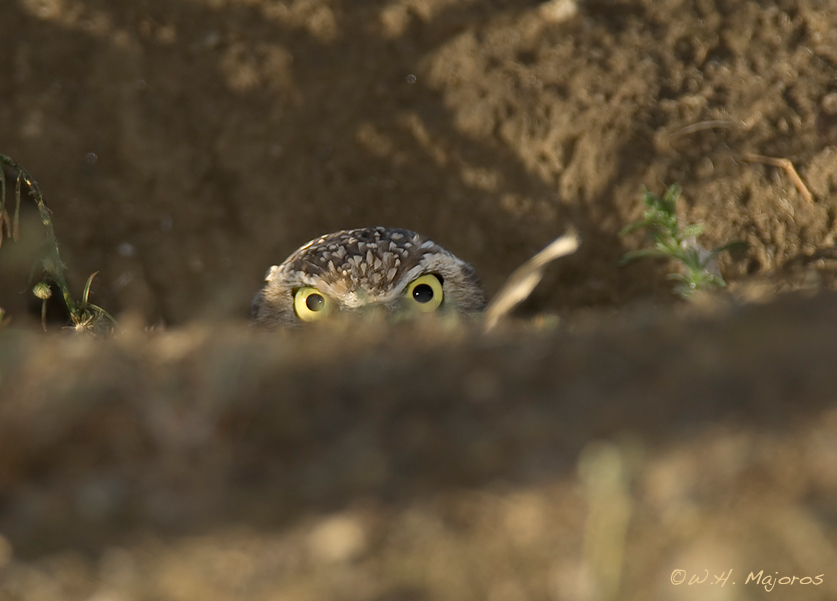 Fig. 8.7.37 : Burrowing owl at Wildhorse. A summer visit should net you more owl images than
I got in autumn after the young had already dispersed.


If you walk along the paved trail that borders the golf course, you can see quite a lot of other birds, including hummingbirds, flycatchers, meadowlarks, and several species of hawk. There's no parking, so park in the street in the housing development next to the golf course. There's no restroom or other facilities either, but there are convenience stores close by.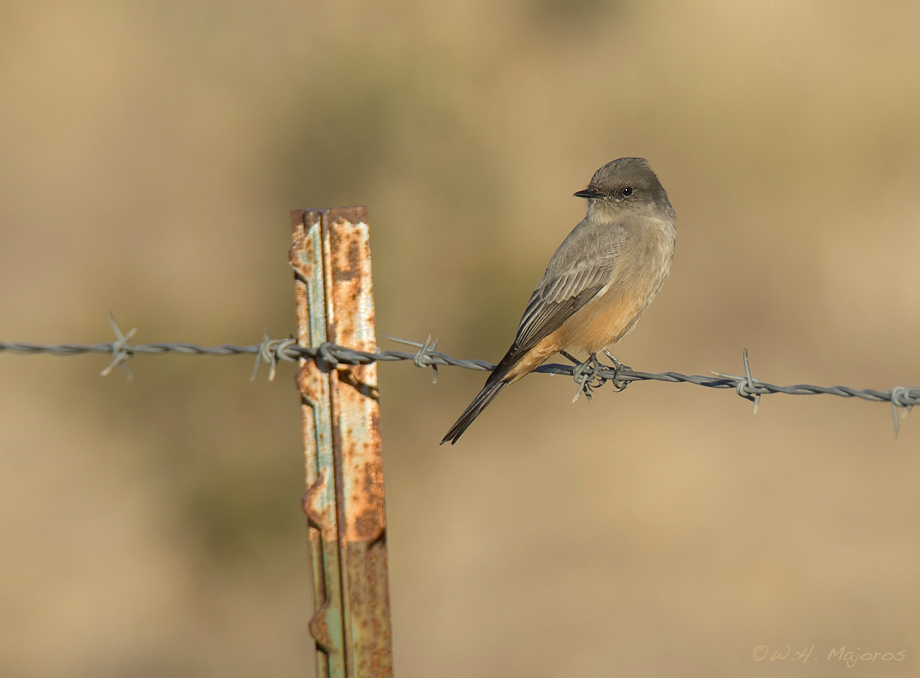 Fig. 8.7.38 : Flycatcher on barbed wire at Wildhorse. You can see some very nice
birds if you walk the paved trail that borders the Wildhorse golf course in Davis, CA.
Morning is a good time here to see burrowing owls and various other birds, especially
in early summer. The backgrounds can be truly exquisite for bird photography.

---
* I in fact picked out my first two houses specifically because they were located within an easy 10-minute drive to this park (Little Bennett). After moving out of the area to North Carolina, I selected my new residence there by first finding a park similar to this one, and then considering only houses within a 10-minute drive of that park. Such is the insanity induced by long years spent feverishly chasing birds...